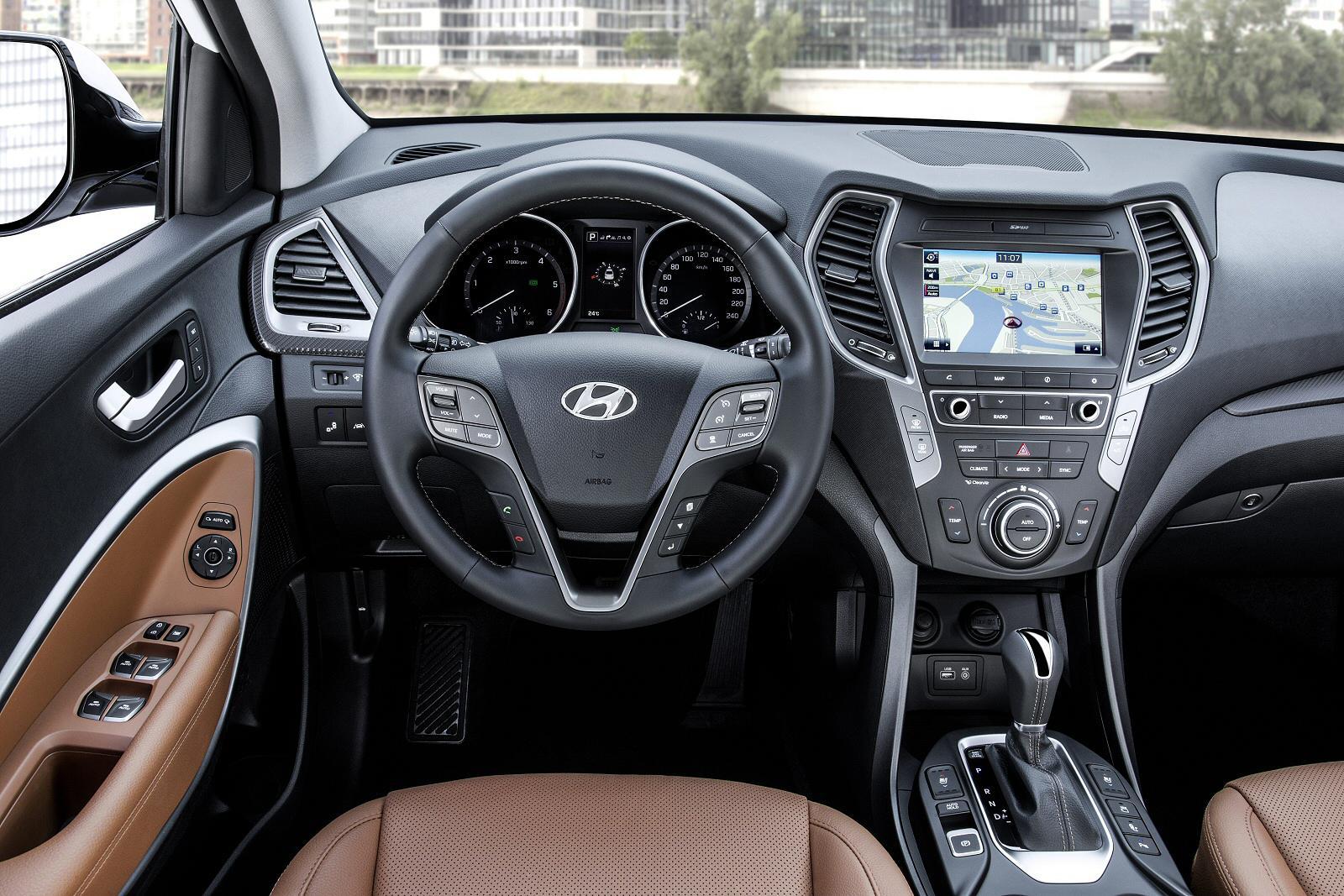 Top twenty five News Photos of 2015
The past year has been a series of tumultuous news stories, from the massive migration crisis, and war and terror those migrants are fleeing, to historic pictures of faraway Pluto, a U.S. Supreme Court ruling supporting same-sex marriage, and widespread protests about continued inequality. See also, the more comprehensive 2015: The Year in Photos, Part 1 , Part Two, and Part Trio.
Migrants are escorted through fields by police as they are walked from the village of Rigonce to Brezice refugee camp on October 23, 2015, in Rigonce, Slovenia. Thousands of migrants marched across the border inbetween Croatia into Slovenia as authorities intensify their efforts to attempt to cope with Europe's largest migration of people since World War II. The United Nations estimates that more than 750,000 people crossed the Mediterranean Sea into Europe this year, fleeing violence, poverty, and insecurity in parts of Africa and the Middle East. #
This pic may contain graphic or objectionable content.
Click to view pic
A paramilitary police officer investigates the scene before carrying the lifeless assets of 3-year-old Aylan Kurdi from the seashore, near the beach resort of Bodrum, Turkey, on September Two, 2015. Kurdî's family had fled Syria, boarding a petite inflatable boat on a Turkish beach, headed to the Greek island of Kos, reportedly attempting to reach Canada eventually. The boat capsized in the early morning, and Aylan, his brother Galib, and mother Rehana all drowned. Photographs of Aylan's petite lifeless figure quickly spread around the world on social media and news outlets, stoking many debates, such as: Who was ultimately responsible for the situation, was it suitable (or necessary) to publish an photo of a dead child, and what can be done to prevent such tragedies in the future. The International Organization of Migration reports that more than Three,400 migrants are known to have died or gone missing while attempting to cross the Mediterranean in 2015. #
Smoke and ash rise from the Calbuco volcano as seen from the city of Puerto Montt, on April 22, 2015. The Calbuco volcano in southern Chile erupted for the very first time in more than five decades, sending a thick plume of ash and smoke several kilometers into the sky. #
German chancellor Angela Merkel speaks with U.S. president Barack Obama at Schloss Elmau hotel near Garmisch-Partenkirchen, Germany, on June 8, two thousand fifteen during the G-7 summit. #
The British comedian known as Lee Nelson (unseen) throws banknotes at FIFA President Sepp Blatter as he arrives for a news conference after the Extreme FIFA Executive Committee Meeting at the FIFA headquarters in Zurich, Switzerland, on July 20, 2015. World football's troubled governing figure FIFA will vote for a fresh president, to substitute Sepp Blatter, at a special congress to be held on February twenty six in Zurich. #
Rowan County Clerk Kim Davis, right, talks with David Moore following her office's refusal to issue marriage licenses at the Rowan County Courthouse in Morehead, Kentucky, on September 1, 2015. Albeit her appeal to the U.S. Supreme Court was denied, Davis still refused to issue marriage licenses. Days later, Davis was summoned to the U.S. District Court in Kentucky for a hearing, then jailed for contempt of court. She was released five days later with an order to not interfere with the efforts of her deputy clerks in the issuing of marriage licenses. #
Rea Carey (left) smooches her wifey Margaret Conway after the U.S. Supreme Court ruled that the U.S. Constitution provides same-sex couples the right to marry at the Supreme Court in Washington, D.C., on June 26, 2015. #
A bleached "bathtub ring" is visible on the rocky banks of Lake Powell on March 28, 2015, in Lake Powell, Utah. As severe drought grips parts of the Western United States, a below average flow of water is expected to inject Lake Powell and Lake Mead, the two fattest reservoirs of the Colorado Sea Basin. At the time, Lake Powell was at forty five percent of capacity. #
A wounded Syrian doll stands in a makeshift hospital in the rebel-held area of Douma, east of Syria's capital of Damascus, following shelling and air raids by Syrian government compels on August 22, 2015. At least twenty civilians were killed, and another two hundred wounded or trapped in Douma, a monitoring group said. Just six days after regime airstrikes killed more than one hundred people and sparked international condemnation of one of the bloodiest government attacks in Syria's long war. #
Just fifteen minutes after its closest treatment to Pluto on July 14, 2015, NASA's Fresh Horizons spacecraft looked back toward the sun and captured this near-sunset view of the rugged, icy mountains and vapid ice plains of Pluto, extending to the horizon. The sleek expanse of the informally named icy plain Sputnik Planum (right) is flanked to the west (left) by rugged mountains up to 11,000 feet (Three,500 meters) high, including the informally named Norgay Montes in the foreground and Hillary Montes on the skyline. To the right, east of Sputnik, tougher terrain is cut by apparent glaciers. The backlighting highlights over a dozen layers of haze in Pluto's tenuous but distended atmosphere. The photo was taken from a distance of 11,000 miles (Legal,000 kilometers) from Pluto. #
An honor guard from the South Carolina Highway patrol eliminates the Confederate battle flag from the Capitol grounds in Columbia, South Carolina, Friday, July Ten, 2015, ending its 54-year presence there. The flag's presence at the Capitol had been controversial for decades, and the effort to liquidate it was given a jolt following the June seventeen massacre at Charleston's Emanuel African Methodist Episcopal Church, where 21-year-old Dylann Roof shot and killed nine African Americans, reportedly hoping to spark a race war. #
A woman walks past a woman who poses for tips wearing assets paint and underwear in Times Square in Fresh York, on August Legal, 2015. Fresh York city officials including Mayor Bill de Blasio were considering measures to curtail the activity, according to local media. #
Emergency rescue workers carry a victim on a stretcher after Dharara tower collapsed on April 25, 2015, in Kathmandu, Nepal. More than 9,000 people died after two major earthquakes hit Nepal in April and May, the largest measuring 7.8 on the Richter scale. The quakes caused buildings to collapse and avalanches to be triggered in the Himalayas. #
A protester wears a mask made from a leaf in the Cibitoke neighbourhood of Bujumbura, Burundi, on May Five, 2015. Protesters in Burundi dismissed a constitutional court ruling that cleared President Pierre Nkurunziza to run for a controversial third term, as the government suggested to release activists if deadly demonstrations stopped. #
A migrant falls with a child, after being tripped by TV camerawoman Petra Laszlo as he attempted to escape from a collection point in the village of Roszke, Hungary, on September 8, 2015. Laszlo was fired for her deeds, including movie of her kicking another migrant child, seen worldwide on social media. She later said her life was ruined, and that she planned to sue Facebook for fueling the hatred toward her. #
A U.S. soldier assigned to 1st Battalion, 10th Special Coerces Group (Airborne) salutes his fellow Soldiers while leaping out of a C-130 Hercules aircraft over a drop zone in Germany on February 24, 2015. #
Demonstrators climb on a ruined Baltimore Police car in the street near the corner of Pennsylvania and North avenues during violent protests following the funeral of Freddie Gray on April 27, 2015, in Baltimore, Maryland. Gray, 25, who was arrested on April 12th for possessing a switch blade knife outside the Gilmor Homes housing project on Baltimore's west side. According to his attorney, Gray died a week later in the hospital from a severe spinal cord injury he received while in police custody. #
Residents clean streets as law enforcement officers stand guard on April 28, 2015, in Baltimore, in the aftermath of rioting following Monday's funeral of Freddie Gray, who died in police custody. #
A man holds a giant pencil as he takes part in a citizens solidarity march of hundreds of thousands of French people (Marche Republicaine) in the streets of Paris on January 11, 2015. French citizens were joined by dozens of foreign leaders, among them Arab and Muslim representatives, in an unprecedented tribute victims following the shootings by gunmen at the offices of the satirical weekly newspaper Charlie Hebdo, the killing of a police woman in Montrouge, and the hostage taking at a kosher supermarket at the Porte de Vincennes. #
A victim of a terrorist attack lies dead outside the Bataclan theater in Paris, November 13, 2015. Seven people with bombs, automatic weapons, and suicide vests attacked several locations in Paris, killing one hundred thirty people. ISIS later claimed responsibility for the attacks, France's deadliest violence since World War II. #
A man carries two children after scare broke out among mourners who paid their respects at the attack sites at restaurant Le Petit Cambodge (Little Cambodia) and the Carillon Hotel in Paris, on November 15, 2015. Thousands of French troops were deployed around Paris on Sunday, and tourist sites stood shuttered in one of the most visited cities on Earth, while investigators questioned the relatives of a suspected suicide bomber involved in the attacks. The incident pictured here turned out to be a false alarm. #
This Thursday, January 22, two thousand fifteen photo made with a long exposure shows the glow from a Noctiluca scintillans algal bloom along the seashore in Hong Kong. The luminescence, also called sea sparkle, is triggered by farm pollution that can be devastating to marine life and local fisheries, according to University of Georgia oceanographer Samantha Joye. Noctiluca itself does not produce neurotoxins like other similar organisms do. But its role as both prey and predator tends can eventually magnify the accumulation of toxins in the food chain, according to R. Eugene Turner at Louisiana State University. #
Revelers love the atmosphere during the opening day or 'Chupinazo' of the San Fermin Running of the Bulls fiesta on July 6, 2015, in Pamplona, Spain. #
Lamon Reccord, right, stares down a Chicago police officer as he and others march through Chicago's Loop on November 25, 2015, one day after murder charges were brought against police officer Jason Van Dyke in the killing of 17-year-old Laquan McDonald. #
Related movie: